Forex Forum to Share, Discuss, Communicate and Trade Forex
The leading forum for Forex traders to discuss Forex information and opinions. Share to lead is the motto of this FX community.
Here you may discuss about your Forex Broker and post your views and reviews about them.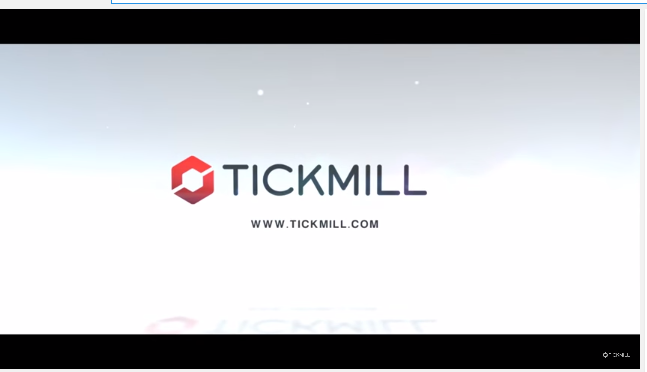 Meet the Team behind the success of a Smart broker.
Tickmill is the new way of trading with extremely low market spreads, no-requotes, STP and DMA, absolute transparency and the latest trading technology.

Comment about TICKMILL Performance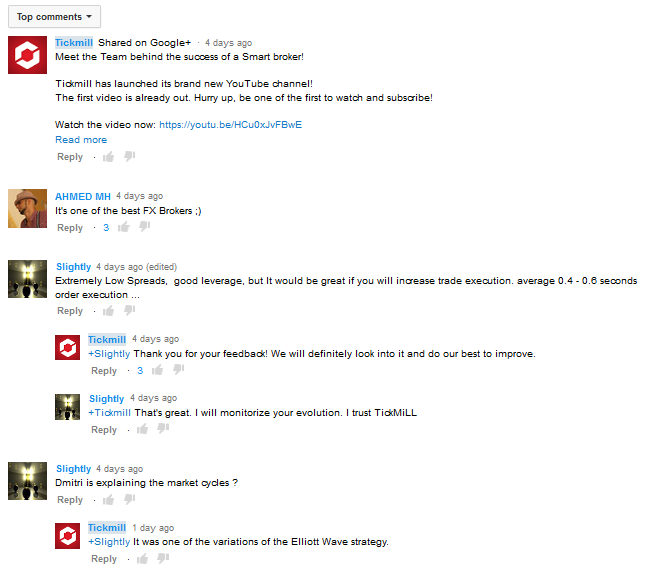 Become IB of Tickmill
Posts: 527
Joined: Mon Apr 01, 2013 12:59 pm
Location: Become IB of Tickmill - ( $6 per lot on a Classic and $2 per lot on ECN Pro and VIP accounts )
---
One of the most new popular Forex brokers answers some important questions regarding the company's and the state of the retail Forex market. Interview with Tickmill The questions are answered by Sudhanshu, CEO of Tickmill.
1. Please introduce yourself, let us know about your Name and position with Tickmill ? Interview with Tickmill
Sudhanshu and I am the CEO of Tickmill
2. Can you tell me how Tickmill entered into the FX realm?
FX is the fastest growing and largest financial market in the world. It is a truly global marketplace where one can trade at any time of the day or night irrespective of their geographic location. Our shareholders have been trading in the financial markets for a while and it was the obvious next stage in their investments to start a company that offers the facility of online trading.
3. What would be your main markets of focus and why? Evsenews Interview with Tickmill
We focus mainly on markets that are highly liquid. Hence the currency pairs, gold, silver and 8 CFD's that we offer. Our philosophy is to continually improve on all aspects of our business, be it the people, the technology or the business model. The aim is to provide the clients with a platform that shows them that we genuinely want them to succeed and we show that in our level of complete transparency and the fact that we allow all trading styles backed by deep liquidity which allows them to implement their strategies.
4. Does your company focus on the domestic market or global presence? Interview with Tickmill
We are a global company with clients from over 100 countries. We do have some focus markets as part of our strategic expansion plans, but overall our objective is to be the preferred broker for anyone who wishes to trade the markets that we offer.
5. What are your plans regarding the regulation? It seems that more and more Forex traders/Clients begin to pay attention to the regulation. Are you going to get registered in U.S. by NFA in the future?
I have had over a decade worth of experience working with companies that have been under a regulatory framework. Personally, I would not invest any money with a company that is not governed by a regulator. I cannot emphasise enough on the benefits of being regulated. There may be some specific ways that each regulator operates and monitors, but at the end of the day, they all have the same agenda and that is to protect the end clients from unscrupulous players. We do have some strategic plans of being regulated in multiple jurisdictions, however, being regulated by the NFA is not in our immediate 12 month expansion plans.
6. What specifically do you offer the retail traders? Evsenews Interview with Tickmill broker
All our traders benefit from our relationships with top tier liquidity providers. This allows us to give them a fast and reliable platform to execute their trades. With one of the lowest spreads in the industry, as a true ECN broker, we want to give our clients the peace of mind that they have the lowest cost of trading. We also allow them to execute all their trading strategies, use expert advisers, offer them positive slippage with no requotes nor interventions, hence, giving our clients the tools that would allow them to succeed. In terms of instruments, we only offer the ones that have high liquidity which includes over 70 instruments made up of currency pairs, gold, silver and CFD's.
7. What are Tickmill plans for 2015, if it's not a secret, of course? Evsenews Interview with Tickmill broker
Our main goal is to expand geographically and achieve market penetration in a number of locales – starting with select Asian and African nations and there has not been as much focus by our competitors. The fact we are licensed in Seychelles gives us an advantage geographically in terms of the MENA and Asian markets. We also plan to get licenses in multiple jurisdictions and have internal goals and targets. We also want to build a brand that everyone recognizes as an industry leader who is honest and reliable.Obviously improving our service and product offerings is another major aim of ours as well and that has not changed since day one. We are also working on a loyalty program that we expect to launch sometime this year. This will reward our clients for trading with us and for giving us the valuable feedback that we need to continually improve.What is also one of our key areas of development at Tickmill is expanding our Introducing Broker network in all markets where we work. I believe we have one of the best offering for IBs in terms of the compensation structure and we have been pretty successful so far in working with IBs.
8. At present lot of broker come in market and gone with clients fund. Maximum new broker now fully online base and them have no Physical office. So what your opinion about this matter.
One of things that I was very happy about when dealing with the FSA in Seychelles is that they actually came to our office. They inspected all of our infrastructure and do ongoing visits to make sure that we are doing what we have promised to do. Each regulator does this in their own way, but the important thing is that they do it and this also gives comfort to our clients that their funds are with a regulated and financially strong company.

It was a good time with Mr. Sudhanshu Interview with Tickmill.
If you like this interview, do not like or just have some comments about this interview with Tickmill or any ideas for future interviews
.
More detail : http://www.evsenews.com/2015/04/interview-with-tickmill
Become IB of Tickmill
Posts: 527
Joined: Mon Apr 01, 2013 12:59 pm
Location: Become IB of Tickmill - ( $6 per lot on a Classic and $2 per lot on ECN Pro and VIP accounts )
---
Life is becoming smart with smart phones and so much smart stuff, but are we making our brain smart? It's sad that due to technology we have killed off common sense and this is how I look at brokers, it's okay to go with smart brokers, but we need to make our self smart and only then we could gain benefits from brokers. I get properly trained with Nova FX Company, it has picture perfect education structure on their web site, so that really boost my chances to succeed.
Posts: 100
Joined: Thu Feb 19, 2015 8:12 pm
---
It is not an easy thing to make profit at the Forex market. The successful Forex traders follow a disciplined way of making investment and trading at the Forex market. If you want to make profit at the Forex market you too need to follow some principles. The first thing that you need to realize that Forex trading can not be done on the basis of guessing. You can not guess the future of the market and make profit by trading that way. You need to follow the methods of fundamental and technical analysis to make sure that you make profit from Forex trading. Here we are presenting some effective tips that will help you make profit at the Forex market.
Become IB of Tickmill
Posts: 527
Joined: Mon Apr 01, 2013 12:59 pm
Location: Become IB of Tickmill - ( $6 per lot on a Classic and $2 per lot on ECN Pro and VIP accounts )
---
HOW TO COLLECT ACTIVITY POINTS?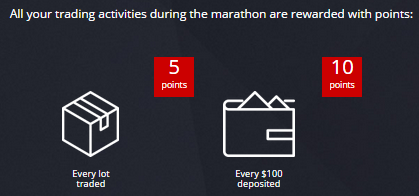 LET THE STRONGEST WIN!
To keep finger on the pulse of the competition, track your progress towards winning through our weekly updated leaderboard.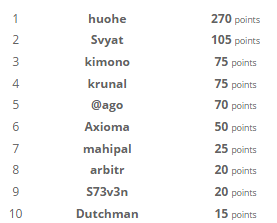 Last update: 05.10.2015 17:00
[http://www.tickmill.com/id/promo/fall-marathon/#go-to-registration]

Become IB of Tickmill
Posts: 527
Joined: Mon Apr 01, 2013 12:59 pm
Location: Become IB of Tickmill - ( $6 per lot on a Classic and $2 per lot on ECN Pro and VIP accounts )
---
The smart broker is a broker which always makes sure a wide range of trading technologies with security of funds with smartly. Now, I am using MXTrade trading broker which is regulated and for all time make sure security of funds, low transaction cost, superior execution , lowest trading spreads, minimum margin requirement and much more real trading facilities with 100% initial bonus.
Posts: 611
Joined: Tue Feb 03, 2015 6:04 pm
---
---
Who is online on Forum
Registered users: Alexa [Bot], Baidu [Spider], Bing [Bot], Google [Bot], Google Adsense [Bot], MariaKriszelle, riki143, TifiaFX, Yahoo [Bot]