Forex Forum to Share, Discuss, Communicate and Trade Forex
The leading forum for Forex traders to discuss Forex information and opinions. Share to lead is the motto of this FX community.
These forums for various Forex brokers are for any new announcements from them. But if you have any pains in dealing with them then please speak up. It's always possible that the house-doctor of the concerned doctor comes out with the right pain killer.

The number of InstaForex customers exceeds 500 000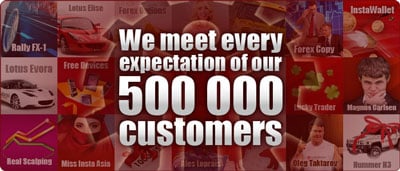 The sixth year of work brought InstaForex international broker another landmark figure: 500 000 traders from various countries of the world have registered accounts with the Company. Such an achievement is crucially important and remarkable for any organization, regardless of its specialization. This result has been achieved by InstaForex team by working hard every day, bettering the services and offering InstaForex customers the most reliable and effective solutions on Forex. Moreover, during the last several years InstaForex Company has introduced principally new technologies and systems to its clients. We mentioned just a few of the numerous Company's advantages which have brought it half a million customers.
InstaForex team expresses gratitude to every client for high estimation of our work, quality of the comprehensive services we provide and our innovative approach. All these factors have been prerequisites to your confidence and fruitful cooperation with you on the foreign exchange market.
Presently, InstaForex international broker is one of the leaders on Forex. This fact has been proven by many awards. InstaForex Company was titled the Best broker in Asia by World Finance (2009-2011), the Best Broker in Asia at ShowFx exhibitions in Singapore and Malaysia (2010 and 2011), the Best Retail FX Provider by European CEO and at Forex & Investment Summit in Abu Dhabi (2011) and so on and so forth.
Thank you for having chosen InstaForex as your broker and for being one of our 500 000 customers! We are together which means there are no unattainable goals!
Trade and earn with InstaForex!
http://instaforex.com/en/500000_clients.php
Open Account: Real / Demo
http://www.instaforex.com/
Posts: 1157
Joined: Sat Aug 30, 2014 3:24 pm
---
InstaForex Great Race 2013 Coming Soon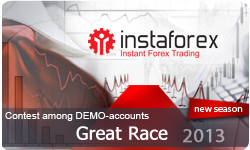 ​InstaForex Company is happy to announce the start of a new season of InstaForex Great Race, the contest among demo accounts. It is interesting for traders who want both to improve their skills and to get real money from demo trading.
For the five-year history of InstaForex Great Race, tens thousands of traders have registered for the competition. Isn't it the sheer proof of contest's popularity? In the fifth season of InstaForex Great Race, the total prize pool reached $55,000. Be ready to get a piece of this pie! Hurry up to register and become a candidate for a part of the prize pool. The registration for the first step will last from December 10, 2012 to February 1, 2013.
Participate in InstaForex Great Race 2013, raise your professional level and earn money at no risk! Register for the new season of InstaForex Great Race 2013 right now!
Take part in InstaForex contests!
Open Account: Real / Demo
http://www.instaforex.com/
Posts: 1157
Joined: Sat Aug 30, 2014 3:24 pm
---
InstaForex partakes in UK Forex Trading Conference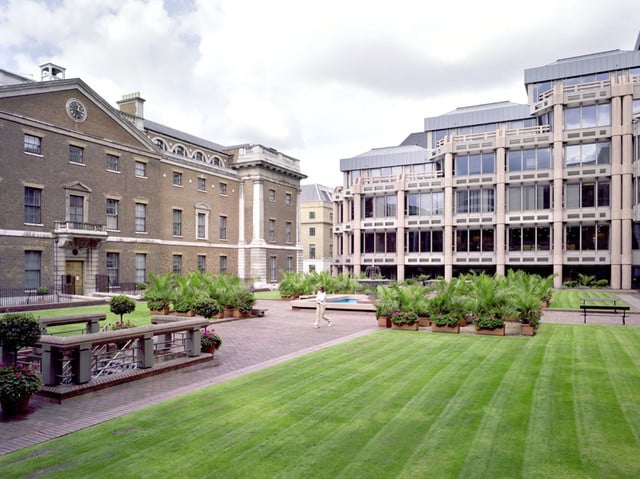 ​InstaForex was a participant in UK Forex Trading Conference 2013 which took place in London on January 31. Moreover, the company was also one of the major sponsors of the event. The conference organized by MSM Media at Royal Mint Court in the very heart of the British capital brought together representatives of world's leading brokers and their customers. The visitors had an excellent opportunity to acquaint themselves with a broad range of Forex services and get free consultations regarding any issues related to trading.
Every visitor of InstaForex stand could find out more about the services the company provides, as well as open an account with InstaForex, get a $100 bonus to it and try out any service.
UK Forex Trading Conference was marked by presentations of internationally known speakers that spurred much discussion. The presentation of InstaForex analyst Nicola Delic dedicated to technical analysis based on Elliott Wave Theory was a particularly big success. After the speech, everyone could come to the stand of the company and ask the analyst any questions.
On the whole, the conference garnered attention of numerous traders and made the Forex community even more close-knit.
InstaForex would like to thank all the visitors of the conference for their interest and the organizers for the opportunity to meet with traders.
Open Account: Real / Demo
http://www.instaforex.com/
Posts: 1157
Joined: Sat Aug 30, 2014 3:24 pm
---
InstaForex partners with the Marussia F1 Team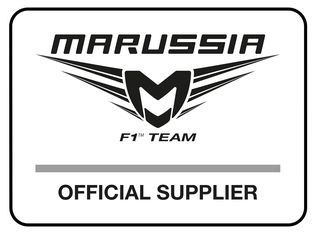 In spring 2013, InstaForex became an official supplier of the Marussia F1 Team, a participant in the prestigious and challenging FIA Formula One World Championship.
InstaForex, one of the world leading brokerage companies on the currency market, supports the aspiration for high achievements and an active life style.
That was the reason for establishing a cooperation between the young and promising Marussia F1 Team and InstaForex. The Marussia F1 Team has already demonstrated the spirit of rivalry and drive to challenge the more established teams. A goal that aligns with our own.
Partnering with the Marussia F1 Team, continues a good tradition of motorsports associations started by InstaForex - back in 2011 the company co-operated with InstaForex Loparis Team, the participant of the international Dakar Rally and the winner of the Silk Way Rally 2011.
Instaforex branding can be seen for the first time on the Marussia F1 Team cars that will compete in the 2013 Formula One Petronas Malaysia Grand Prix that takes place on Sunday 24th March. We know that the Marussia F1 Team will show its mettle and try and achieve its desired goals.
Andy Webb, CEO, Marussia F1 Team
"It is with great pleasure that we welcome InstaForex to the Marussia F1 Team - our second partnership with a major Russian company to be announced in as many weeks. As an Anglo-Russian team looking forward to the inaugural Russian Grand Prix in Sochi next season, we are thrilled that our clear progress over the winter and positive start to the new season are being met with such support and enthusiasm back 'home'. This partnership and the access it affords to our Team is another way in which we can help to take Formula 1 to Russia and bring more of Russia to our sport."
About the Marussia F1 Team
Small is beautiful. That's certainly the premise of the Marussia F1 Team, a young and ambitious Anglo-Russian challenger competing in the FIA Formula 1 World Championship.
Virgin Racing joined the Formula One grid in 2010. By 2011 sponsor Marussia had purchased a shareholding in the team and renamed it Marussia Virgin Racing. In 2012, the team became known as the Marussia F1 Team - the first Anglo-Russian Formula 1 Team. The operation is now based in a new UK HQ and following significant investment is aiming to challenge the more established teams in 2013.
Open Account: Real / Demo
http://www.instaforex.com/
Posts: 1157
Joined: Sat Aug 30, 2014 3:24 pm
---
Oleg Taktarov Is the Face of InstaForex Company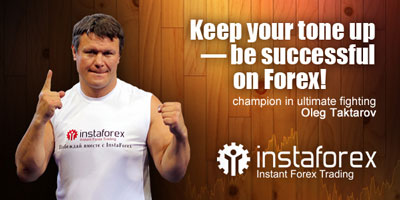 In late 2011, famous athlete and actor Oleg Taktarov agreed to become customer of InstaForex international broker and represent the brand. According to Oleg Taktarov, he is honored to be the face of such a young and successful company that strives for new victories in the same way he does. InstaForex Company is looking forward to long-lasting and win-win cooperation with the athlete whose proactive life philosophy and morale show an example for imitation and encourage new achievements.
Champion in ultimate fighting, actor, TV show host, film producer and writer, Oleg Taktarov bravely shoots for the stars and scores them like a real "Russian Bear". The world champion in jiu-jitsu and winner of multiple international MMA fights in the U.S., Japan and Brazil starred in more than 40 Russian and American films and won recognition from film fans. Russian TV audience knows him mostly as a popular show host on the central TV.
Oleg Taktarov has become an active trader determined to conquer Forex. The champion is confident in himself and his broker that permanently creates comfortable and profitable conditions for each and every customer. "InstaForex Company largely contributed to my successful start on Forex. I say I am definitely lucky to be its customer", said the athlete in an exclusive interview for InstaForex TV. Learn more about Oleg Taktarov and his cooperation with InstaForex on the official website of the company.
Famous basketball player Ilona Korstin and chess Grandmaster Magnus Carlsen also represent InstaForex Company.
Open Account: Real / Demo
http://www.instaforex.com/
Posts: 1157
Joined: Sat Aug 30, 2014 3:24 pm
---
InstaForex - sponsor and participant of China Guangzhou International Investment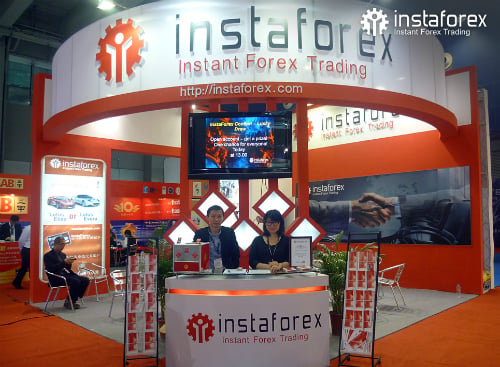 It was the first time InstaForex became the silver sponsor and a participant of China Guangzhou International Investment and Finance Expo which took place on March 5-7, 2013, in Guangzhou, China.
A long-standing event, actively supported by China's government and closely watched by local and international mass media, traditionally became a big sensation for the world business elite. During three days hundreds of companies and enterprises, specializing in deferent fields, including the financial sector, were promoting their offers and services to the Chinese customers.
А presentation of the brightly-lit and ultramodern InstaForex booth was one of the highlights The broker introduced its innovative services and beneficial terms of trade. Numerous visitors could get detailed information on any question about trading a special comfortable consultation area or at the information desk. The visitors of the booth were granted souvenir gifts.
The end of every exhibition day was marked by the raffle of bonus trading accounts and valuable prizes by InstaForex. Thus, three Samsung Galaxy Tab 2 tablet computers, Samsung Galaxy S Advance smartphone and eight certificates of $500 each were gifted during the event.
Exposition organizers honored InstaForex for substantial contribution to the event. InstaForex was awarded the title of the Best Broker in Asia 2012 for the high-quality services provided.
Summing up China Guangzhou International Investment and Finance Expo, InstaForex would like to thank all the visitors for the genuine interest and positive feedback as well as exposition organizers for the trust and opportunity for cooperation.
Open Account: Real / Demo
http://www.instaforex.com/
Posts: 1157
Joined: Sat Aug 30, 2014 3:24 pm
---
InstaForex contests and campaigns results

The contest week has passed, and InstaForex is ready to announce the names of the winners. We sincerely congratulate all the prizetakers and hope that less lucky traders will hit the jackpot next week in the contests and on Forex!
Let's sum up the results!
InstaForex Sniper
The most accurate trader was Dmitry Sobolev! Congratulations! If you are a Forex sniper, register for the next step of InstaForex Sniper 2013 that is to be held from April 29 to May 3, 2013. Hurry up to take part in the engrossing competition and put your hand in the $1,500 prize pool!
Chancy deposit
If you don't believe in happy chance, ask Anuar Bin Saidin, who was fortunate to win this campaign, what luck is! Every week InstaForex raffles off $1,000 among its customers. You also have a chance to get the prize, all you need is to replenish your trading account with at least $3,000. There is every possibility that next week we will publish your name in the news!
FX-1 Rally
The competition of the fastest traders has been gaining momentum. Every week more and more traders wish to hit the gas pedal of successful trading as the prize pool is $1,500! Last week the finish line was crossed by Aleksandr Ivanitskiy. But it means that you have a chance to outstrip other racers next Friday, April 26. Register and win!
One Million Option
Do you like options trading? Do you plan to try yourself in this unique type of trading? Then One Million Option is what you need! Here you can get experience of trading options on demo account and get real money from InstaForex as a prize! Last week the best options trader was Vasec Seryosha Dimitrov! Our congratulations! Register for the next contest, which will be held from April 29 to May 3, 2013.
Trade and win prizes from InstaForex!
Learn more about contests : http://www.instaforex.com/forex_contests.php
Finalists' comments and photos : http://blog.instaforex.com/?page_id=170
Open Account: Real / Demo
http://www.instaforex.com/
Posts: 1157
Joined: Sat Aug 30, 2014 3:24 pm
---
InstaForex Star Andrei Kulebin has become a 22-time world champion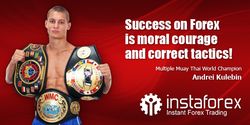 Andrei Kulebin, the official face of InstaForex, has just become a 22- time world champion in Muay Thai, having won the central battle against Thai Petchaswin Seatransferry. The fight for the title was a part of the prestigious Muay Thai tournament in Thailand.
Thus the battle ended after a classic knockout by Andrei Kulebin — a smack in the head. In fact, Andrei Kulebin and Petchaswin meet for the second time this year. Their first fight occurred in Grodno at The Kings of Muay Thai, which also resulted in the victorious knockout by Kulebin. InstaForex was the title sponsor of the event. In semi-finals of Max Muay Thai 2013 Kulebin took care of the representative from Uganda Umar Sematu.
InstaForex would like to congratulate Andrei Kulebin with another outstanding result and wishes more victories and new titles!
http://www.instaforex.com/kulebin.php
Open Account: Real / Demo
http://www.instaforex.com/
Posts: 1157
Joined: Sat Aug 30, 2014 3:24 pm
---
InstaForex recognized as the best broker in Asia once again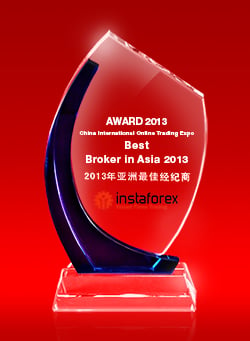 ​According to the results of the China International Online Trading Expo (CIOT EXPO) held in April 2013, InstaForex has received another prestigious award – the Best Broker in Asia.
The top-notch products and services for customers and partners have enabled InstaForex to maintain its status of the best Forex company on the Asian market for five years already. To date, InstaForex has been awarded as the best broker in Asia 9 times and got a lot of other awards and prizes, including the Best Retail Forex Broker, Best Broker CIS, Best Retail FX Provider, and other nominations.
This award is further proof of our credibility. Thus, the number of our clients and partners has topped 1,000,000 now and keeps consistently increasing.
We would like to thank the administration of the exposition for the granted opportunity and vote of confidence. InstaForex has always strived to satisfy its customers' needs, so we will keep sticking to the policy of ensuring most favourable conditions and innovative services that meet modern standards.
Open Account: Real / Demo
http://www.instaforex.com/
Posts: 1157
Joined: Sat Aug 30, 2014 3:24 pm
---
Silk Way Rally 2013 results for InstaForex Loprais Team
July 13 was the last day of the fifth Silk Way Rally that brought InstaForex Loprais Team the 21th place.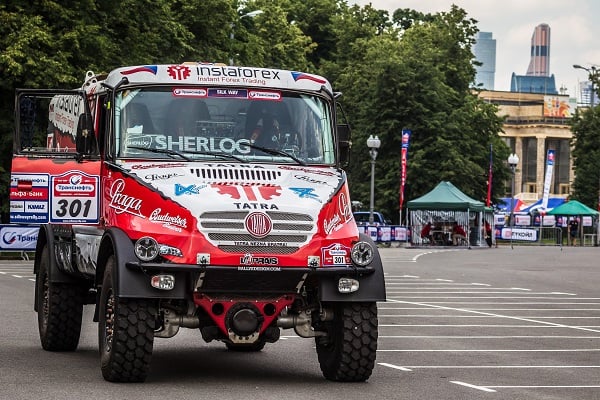 The Silk Way Rally, also known as the Russian Dakar for its challenging routes, involved the best teams from 27 countries. Extreme connecting sections totalling 2,800 km ran on sand, steppes, and rocky terrains of Volga region, Kalmykia as well as Volgograd and Astrakhan regions.
It was the first time the team comprised two crews. Such a combination was possible thanks to the newly-assembled truck Queen 69 — EVO II. The car was created in the image of Tatra, which took part in the Dakar 2012; so, this competition was a kind of crash test for it.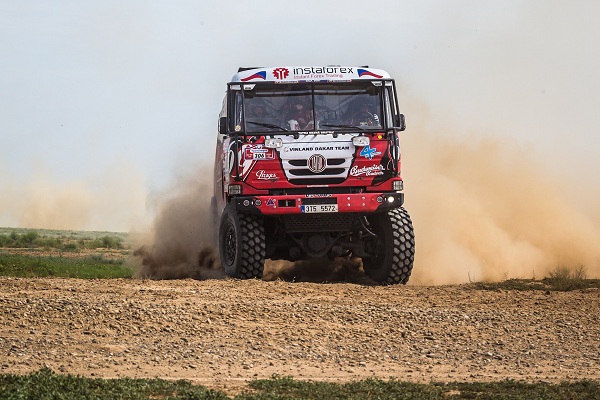 All the way long, from Moscow to Astrakhan, our team led by 2011 Silk Way Rally champion Ales Loprais demonstrated highly skilled craft and stunning results. The experimental truck has laudably toughed it out and is looking forward to new victories in Latin America next year.
We sincerely wish InstaForex Loprais Team successful tournaments and further triumphs!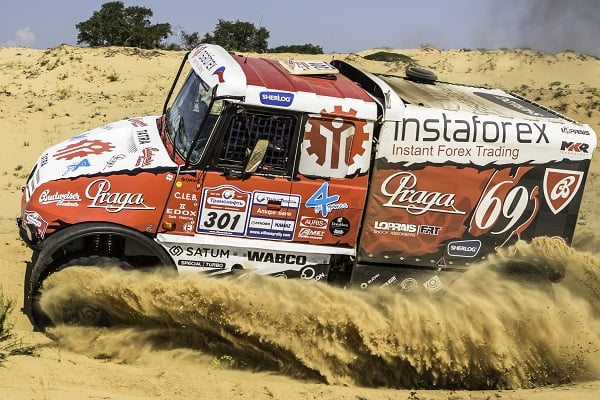 Open Account: Real / Demo
http://www.instaforex.com/
Posts: 1157
Joined: Sat Aug 30, 2014 3:24 pm
---
---
Return to Forums for Forex Brokers
Who is online on Forum
Registered users: Baidu [Spider], Bing [Bot], Google [Bot], Google Adsense [Bot], Sininfinity, Yahoo [Bot]