Forex Forum to Share, Discuss, Communicate and Trade Forex
The leading forum for Forex traders to discuss Forex information and opinions. Share to lead is the motto of this FX community.
These forums for various Forex brokers are for any new announcements from them. But if you have any pains in dealing with them then please speak up. It's always possible that the house-doctor of the concerned doctor comes out with the right pain killer.

Free Devices from InstaForex
InstaForex broker invites its clients to take part in the drawing of fancy gadgets which is held as a part of Trade Wise, Win Device campaign.
Each fortnight you have a great opportunity to become one of the lucky owners of 12 brand new devices: iPad, iPhone, Blackberry, and Samsung Galaxy Tab. Top up your account with 500 USD to add your name to the list of participants for three campaign rounds.
The winners will be determined by so-called Device Number. Thus, everyone can have a chance to get the modern mobile device! Fortune has already smiled to Yuriy Selivanov who gained Samsung Galaxy Tab.
Register for the campaign and probably you will be among the winners!
InstaForex Company aims to create the most favorable conditions for cooperation which will contribute to trading development. Modern devices will help our clients to stay flexible not only in life but on Forex as well.
Trade Wise, Win Device campaign is launched from a background of contests and campaigns with the total prize pool of more than 500,000 USD. The clients have a unique opportunity to get not only a part of this sum but also win sports car Lotus Evora and Porsche Cayenne or gain brand new mobile device.
Win easily with InstaForex!
https://www.instaforex.com/contest_forex_device.php
Open Account: Real / Demo
http://www.instaforex.com/
Posts: 1080
Joined: Sat Aug 30, 2014 3:24 pm
---
Geography with InstaForex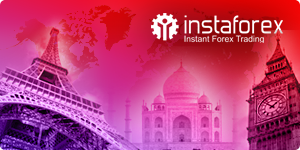 ​Driven by the call of duty, InstaForex TV team travels all around the world to prepare interesting material for you!
Being an international broker, InstaForex Company runs a great number of offices across the globe and regularly partakes in large-scale financial expositions. Not only do InstaForexspecialists solve business problems during such trips, but they also go sightseeing to tell InstaForex clients about remarkable places of the world.
On the official website of InstaForex Company, in the Geography with InstaForex section, you can find videos about Rio de Janeiro, Abu Dhabi, London and cities of other fascinating countries. Take a break from work and dive into the atmosphere of travelling! Learn more about the world financial centres, economic peculiarities of other countries and amazing cultural and natural heritage of the Earth!
Presently, the Geography with InstaForex section contains 10 video reports on places visited by the company's representatives during the last year. We went to Malaysia to congratulate the winner of the Win Lotus from InstaForex campaign; in London we were given a prestigious financial award; and in the Czech Republic we filmed everyday life of InstaForex Loprais Team. InstaForex representatives attended the Forex&Investment Summit yearly exposition in the United Arab Emirates. They also went to South America to cover the Dakar Rally 2012. In Spain the company supported Ilona Korstin, the face of InstaForex, in the national basketball championship, in Kuala-Lumpur InstaForex TV team attended the opening ceremony of a new office on the fortieth floor of Petronas Twin Towers, in Singapore InstaForex participated in Finance and Investment EXPO 2012.
New video materials will be regularly added to this page. We hope you enjoy the videos!
http://instaforex.com/en/instaforex_tv_geography.php
Open Account: Real / Demo
http://www.instaforex.com/
Posts: 1080
Joined: Sat Aug 30, 2014 3:24 pm
---
Ilona Korstin - the face of InstaForex participated in the Olympics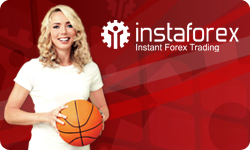 The basketball player Ilona Korstin, the face of InstaForex, proved herself to be an experienced shooting guard of the Russian national basketball team at the Olympic Games in London 2012.
The sporty character and the fighting spirit of Korstin helped the Russian national basketball team to defeat the national teams of Canada, Brazil, UK, and Turkey. In semi-final the Russians yielded to the French team and in the decisive match for the Bronze lost to Australia.
Thus the team of Ilona Korstin got the 4th place at the London 2012 Olympics.
http://instaforex.com/en/ilona_korstin.php
For Ilona Korstin, it was the last appearance as part of the Russian national team at the Olympic Games. To remind, Ilona is the 3rd prize winner at the Olympics in 2004 and 2008. InstaForex wishes a talented basketball player success in the further development of her career as well as in Forex trading.
Open Account: Real / Demo
http://www.instaforex.com/
Posts: 1080
Joined: Sat Aug 30, 2014 3:24 pm
---
Christmas in Liverpool by InstaForex
InstaForex is delighted to offer customers the chance to win a trip to Liverpool this Christmas, along with the chance to watch Liverpool FC run out at the iconic Anfield Stadium, with full VIP hospitality.
Снимок экрана 2014-09-19 в 17.14.58
The prize will be awarded to 3 lucky winners, so trade today for your chance to win! To be in with your chance to win all you need to do is to deposit $500 in a new or existing InstaForex account. Then just fill in a registration form on the tab below by giving us your account number, email and username.
The Christmas in Liverpool campaign will take place from September 15 to November 15, 2014. The random number generator will determine winners. You can find the detailed terms and conditions of the campaign on the relevant website page.
The campaign is held within a series of InstaForex contests and campaigns with the annual prize pool totaling over $500,000.
https://www.instaforex.com/forex_contests.php
Open Account: Real / Demo
http://www.instaforex.com/
Posts: 1080
Joined: Sat Aug 30, 2014 3:24 pm
---
One Million in Two Weeks with InstaForex!
InstaForex always provides you with the latest updates on international market events as well as company's news. Today we would like to tell you about an exceptional situation. Despite its originality, it demonstrates the unique opportunities you can get on exchange market. Recently, one of our clients Akhmad Arief made the daydream of millions of traders real. After two weeks of active trading, he managed to increase his start-up capital up to $1,000,000!
This story began when Akhmad opened his $1,000 trading account with InstaForex in the beginning of July. During two weeks he was trading such currency pairs as GBP/USD and EUR/USD. Nobody expected that he could become a millionaire by the middle of the month using risk strategy!
"We have never seen such trading before and will hardly see soon. Even in conversion to the working days the yield was 100% per day during 10 days in a row. The profit volume is astonishing as well as the length of such win-win and risk strategy as the client used all the money on his account for the next deal. But every time lady luck was on his side," - Aleksey Badjyanov says, representative of the Dealing Department.
The chart shows the balance of #2065757 live trading account. Within the first two weeks of July, the account holder earned over one million US dollars with the initial deposit slightly more than one thousand US dollars. Eventually, the account balance was running $1162092.42. The second half of July appeared to be far less successful for the customer: he lost all his profit.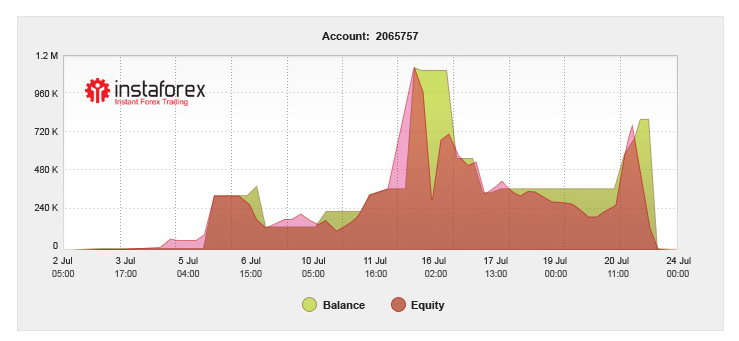 Having earned $1,000,000, Akhmad decided not to stop. However, Forex market is known to be very unsteady due to frequent oscillations and change of trend directions. Successful deals were followed by deals opened against the trend direction which led to profit loss.
Of course, foregone million disappointed the trader. However, Akhmad is not in despair and is already planning to win again. For him, as for many other traders, this situation was indicative of endless possibilities on exchange market which proved that one can make up a fortune out of modest capital! Nevertheless, it is important to benefit from the achieved results and also not to be affected by the astounding success.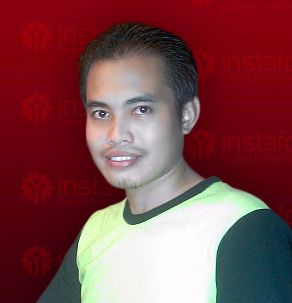 Interview with Mr. Ahmad Ariff
InstaForex: How long have you been working on Forex?
Ahmad Ariff: About 5 years, starting from 2007 until now. Before, I used another platform with another trading system (different from MT4) that limited me to less money I could earn. Then my friend recommended me InstaForex that used MT4, so I can trade higher trading volumes.
InstaForex: It's a dream of every trader. How did you manage to make fortune from such a small initial deposit?
Ahmad Ariff: Depends on the graf (high-recommended to sell, low-recommended to buy), besides, I used Forex trading signal, RSI, PPO, stochastic, technical analysis, and future fundamental analysis.
InstaForex: What currency pairs have you traded?
Ahmad Ariff: My favorites are EURUSD, GBPUSD, and AUDUSD.
InstaForex: Why have you chosen them in particular?
Ahmad Ariff: For me, fundamental points of these currencies are easier to read and forecast.
InstaForex: What leverage have you chosen for trade?
Ahmad Ariff: I start with 1:200. And I will change this parameter if I need in the Client Cabinet. This is a very attractive feature of InstaForex.
InstaForex: Did you plan to earn such a huge amount when started trading?
Ahmad Ariff: Of course, yes.
InstaForex: You made a dream of million traders come true, what do you feel after losing it?
Ahmad Ariff: Really really frustrated... I was not in front of my PC when it happened. I was engaged in outside work during that time... so I couldn't close my open position.
InstaForex: Do you plan to repeat it and get a million back?
Ahmad Ariff: Yes!
InstaForex: If you succeed to make a million again, what will you spend it for?
Ahmad Ariff: Clear all my loan, buy a new house, new car, do other investment and some charity's work.
InstaForex: What in your opinion helps traders earn on Forex: their skills or good luck?
Ahmad Ariff: Skills are very important, as a trader, a lot of new traders, should learn some basics, such as indicators, patterns, technical analysis, and fundamental analysis, but good of luck not all traders get it.
InstaForex: Do you think your profit was a result of your hard work or just an accident?
Ahmad Ariff: I've 5 years experience as a trader. It is hard to become rich with small initial deposit, but if you've a lot of money, let's say USD100,000 and more, you can rapidly earn money in short term... believe it!
InstaForex: What will you advise the beginning traders?
Ahmad Ariff: For new trader, please learn some basics, follow your leader, ask them why, why and why and most important is gain experience in trading.
Competent active trading and compliance with you trading strategy make it possible for every InstaForex trader to reach the most cherished objective and add a new name to the list of the most successful traders.
Good luck in trading with InstaForex!
The material is prepared by InstaForex PR Department with the consent of the owner of the trading account № 2065757 Akhmad Arief. In October, in the terms of ShowFx Asia in Singapore there will be a video interview with the trader which will be published on GC InstaForex resources.
Open Account: Real / Demo
http://www.instaforex.com/
Posts: 1080
Joined: Sat Aug 30, 2014 3:24 pm
---
InstaForex Participated in IV ShowFx Asia in Singapore
Several thousands of visitors took part in 2-day exposition organized by ShowFx Asia in Singapore. Free busses were aimed to transport citizens of Shah Alam, Kuala Lumpur, Negeri Sembilan, Melaka, and Johor to this event. The exhibition took place in Marina Bay Sands Hotel and pleased its quests with high level of services provided. Both InstaForex clients and those who are interested in InstaForex world and striving to join it in order to get as much qualified assistance in trading sphere as possible, visited this exciting expo.
Traditionally the participants could study exhibition booths of the participants and discuss them. Such experts in financial sphere as Arief Makhmor, Asri Mahmod, Matthew Chew, Thomas Saw, M. Azhanudin Kasdi, Choo Koon Lip, and Kartamn Hu took part in workshops, seminars, and trainings. Dr. Rakesh S. Rajangam, InstaForex partner and speaker, became the highlight of the exposition. He gave lectures on How to be successful in trading and The 5 types of courage for Forex market. Professor got a big hand for his report and managed to cut the ice with experienced public
The exhibition impressed with its information value of the presented speeches as well as modern devices which were raffled off during the event. InstaForex Company has drawn two iPads while ShowFx pleased the guests with two Samsung Galaxy S3 phones. The luckiest ones got 4 certificates for $1,000 and one for $1,500 for their InstaForex accounts.
Yet another top-level exposition took place in Singapore. InstaForex Company is grateful to ShowFx Asia, speakers, and, of course, the participants of this event.
Open Account: Real / Demo
http://www.instaforex.com/
Posts: 1080
Joined: Sat Aug 30, 2014 3:24 pm
---
[img]InstaForex%20is%20Serving%20Over%201,000,000![/img]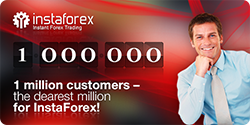 InstaForex Company is happy to announce that the number of company's clients reached a landmark figure! Now more than 1,000,000 clients prefer InstaForex to other companies!
Due to our partners and clients' dedication we always keep abreast of the times. We do everything to make your cooperation with InstaForex comfortable and fruitful. A wide range of services of high-level, trading experts, and individual approach help us to be on top of brokerage services market. Up-to-dated informational technologies, reliability, comfortable and qualified servicing allow InstaForex to create all the necessary conditions for beneficial work of both newcomers and seasoned traders.
Success and confidence of our clients are of great importance for InstaForex. That is why we are interested in amicable collaboration based on mutual trust, honesty and commitment to reach the desired goals.
Thank you for choosing us!
http://instaforex.com/en/million_clients.php
Open Account: Real / Demo
http://www.instaforex.com/
Posts: 1080
Joined: Sat Aug 30, 2014 3:24 pm
---
With InstaForex you can conquer any kind of heights!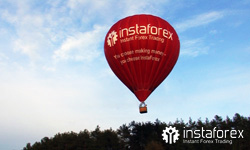 ​In summer 2012, InstaForex Company presented two new projects to the world Forex community — a branded airplane and an aerostat with the company's bright logo on it.
Gaining the recognition from hundreds of thousands of traders from all over the world yearly, InstaForex Company over and over again shows that it does deserve the statuses of the best broker in Asia and one of the leading brokers in the entire world. Both InstaForex balloon and InstaForex Airplane symbolize vertiginous heights of currency trading reachable for each of our customers and partners.
http://instaforex.com/en/instaforex_baloon.php
http://instaforex.com/en/instaforex_airplane.php
InstaForex balloon was first launched at the trading convention in Crimea. As for InstaForex Airplane, it came around as a result of cooperation between InstaForex Company and Czech Airlines, one of Europe's largest air companies. These two projects were designed not only to promote the garish InstaForex brand, but also to manifest how user-friendly and reliable the services offered by the Company are. Just like a balloon or a super-efficient plane whizzing up into the sky, InstaForex customers strive for new victories and accomplishments in the sphere of
Open Account: Real / Demo
http://www.instaforex.com/
Posts: 1080
Joined: Sat Aug 30, 2014 3:24 pm
---
Janko Tipsarević is New Face of InstaForex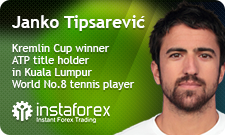 InstaForex Company is happy to inform its clients that Serbian tennis player Janko Tipsarević will become the face of the company in 2013. A talanted sportsman, current World No. 8 and three-time ATP winner, shoots for the stars and steadily reaches the goals. Life principles for Janko are hard work and constantly developing. InstaForex is of one mind with the athlete as the company aims for modernization and quality improvement.
Janko Tipsarević is an outstanding representative of Serbian male tennis players as well as erudite person and a good company. Apart from native Serbian language, Janko knows English and Russian; he is also interested in football, snowboard, and electronic music.
Janko devoted the whole life to tennis: he started his career in the age of 6. The victory at Australian Open in 2001 marked the beginning of his junior victories. After that he won French Open, Futures Championship, and ATP Challenger. Junior success was followed by Janko's latter triumph: he became a multiple finalists, prize winner, and champion of ATP tournaments, World Cup, Big Slam, and Davis Cup.
Recently the sportsman gave himself a go in currency trading, having chosen InstaForex Company for this purpose. One of the reasons for Janko to choose InstaForex is the availability of such innovative services as ForexCopy and PAMM system as well as a great variety of contests. We believe that Janko will master Forex trading and win new tennis competitions.
http://www.instaforex.com/janko_tipsarevic.php
Towards the news goals together with InstaForex!
Open Account: Real / Demo
http://www.instaforex.com/
Posts: 1080
Joined: Sat Aug 30, 2014 3:24 pm
---
Investment Conference by ShowFX World in Sunny Anmaty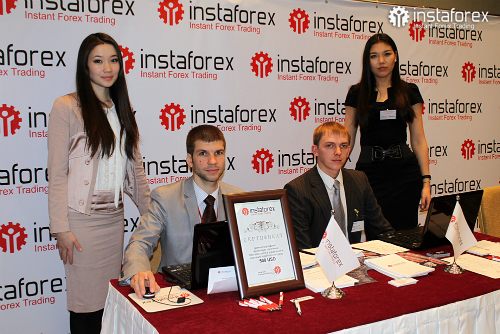 On December 8, 2012 InstaForex Company participated in the financial conference of ShowFX World held in Almaty, Kazakhstan. This type of event was held in the Southern Capital, however, the number of visitors and participants could be compared to that recorded for the largest conferences arranged by the exhibition brand ShowFX World.
The conference was attended by professional traders of the currency market as well as by newbies. The representatives of InstaForex were pleased to meet and to communicate with the active and potential customers of the company, sharing the latest innovations on Forex.
A lively atmosphere was observed all day long. Moreover, a particular interest was evoked by the speeches of specially invited analysts from the InstaForex team: Anatoly Khegay, Olga Dudukalova, Nadezhda Zhizhko, Sergey Belyaev, and Oleg Khmelevskoy, who dwelled upon their experience of working on the currency market as well as answered all questions of guests regarding the subjects of the speeches and the Forex trading theme on the overall.
Traditionally, the company arranged a lottery with such prizes as modern devices and money-certificates from InstaForex. The luckiest guests won iPhone, iPad and two $500 certificates.
InstaForex is grateful to all visitors, organizers and participants of the event, and hopes that the meeting held in the finance centre of Kazakhstan, has become a start of an annual tradition.
Open Account: Real / Demo
http://www.instaforex.com/
Posts: 1080
Joined: Sat Aug 30, 2014 3:24 pm
---
---
Return to Forums for Forex Brokers
Who is online on Forum
Registered users: Amelia Elizabeth, Baidu [Spider], Bing [Bot], Google [Bot], Google Adsense [Bot], riki143, SuperForex, Yahoo [Bot]